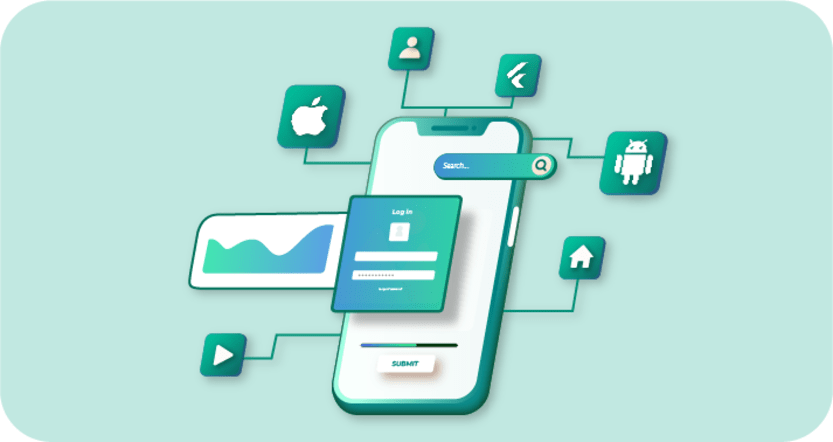 This approach is worth considering as the UI/UX approach is used in this making your website more attractive. This is done by using tools like React Native, Xamarin, and Flutter, where the apps created can be deployed on both Android and IOS. As one developed app that runs over all the platforms.
Faster development time
As it requires the deployment of a single script instead of writing separate scripts for each platform. It speeds up the development time and cuts time to market.
Wider Audience
Cross-Platform offers an opportunity to reach a larger audience. If your app is compatible with multiple platforms and operating systems like the web, IOS, and Android, it can be used by a larger number of users.
Fast & Easy updates
Cross-Platform Applications are Internet-based, that's why users don't have to download separate updates. Hence, the app will update automatically which also enhance it's performance.